Spa Marvel All-In-One Natural Hot Tub Treatment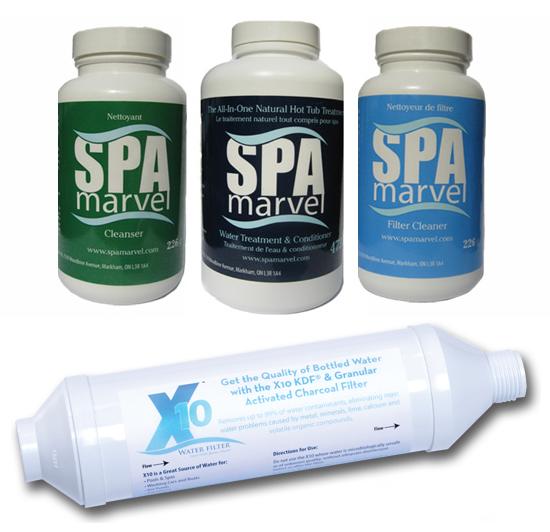 Spa Marvel

is a unique formulation of natural enzymes, minerals and plant extracts and contains no harsh chemicals. Made with natural compounds which contain skin conditioning properties, Spa Marvel is a completely natural and safe alternative to traditional spa and hot tub care.


Spa Marvel

hot tub water treatment is arguably the easiest to use and safest water treatment system on the market today. Your water will be softer, clearer, with no odours, no foam and no irritation to the eyes and skin. In fact, frequent spa & hot tub use leaves skin feeling soft and moisturized.


Spa Marvel

can act as a replacement for, or greatly reduce, your need for the vast majority of your spa care chemical regimen:
No more itching or rashes

No more odour

No more scum lines

No more chemical hassles

Gentle to skin, hair and bathing attire

Balances pH and alkalinity

100% guaranteed!

Conditions water for sensitive skin

Drain spa only once a year

Moisturizes your skin naturally

Water so soft and clean you won't feel the need to shower after using your spa
Just empty one bottle of Spa Marvel® into you spa or hot tub water and enjoy the natural
benefits for up to three months.
Spa Marvel is compatible with all hot tubs and traditional spa treatment systems including ozonators, ionizors, ultraviolet, chlorine, bromine, biguanides, lithium and salt systems.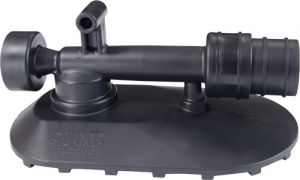 Pump Marvel

works on the Venturi effect using pressure from a garden hose rather than electricity to pump water.
While not intended to outperform the speed of electric submersible pumps, Pump Marvel is great in situations where you can't use electricity (Pump Marvel recently saved one person's basement from flooding when the power was out and the sump pump wasn't running), or in areas where, for safety reasons, your prefer not to mix water and electricity, such as draining hot tubs and taking the water off of winter pool covers.